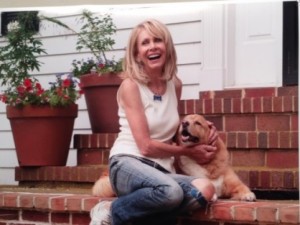 Carol Erickson hosts the CBS3 Pet Project on Eyewitness News, in conjunction with the PSPCA. The Sunday morning segment features adoptable animals from the PSPCA and information for pet owners to strengthen the human animal bond. She was a TV News reporter, anchor and meteorologist for CBS3 in Philadelphia from 1978 to 2015 and always included the need to take care of pets in her reporting.
Carol has won numerous awards for her animal advocacy: the Media All-Star Award from the Pennsylvania SPCA, the Best Friend Award from the Philadelphia Kennel Club, a Lifetime Achievement Award from Lulu's Rescue, the Trailblazer Award from the Women's Humane Society. Carol is the author of Not A Used Dog, At All, that won Best Children's Book by the Dog Writers Association of America. The book promotes shelter adoption, not puppy mill buying.
Carol adopted two dogs Marvin and Fred after they appeared as adoptable PSPCA pets on the CBS3 Pet Project and 3 horses. She joined the Board in 2015 and serves on government funding and legislation committees.