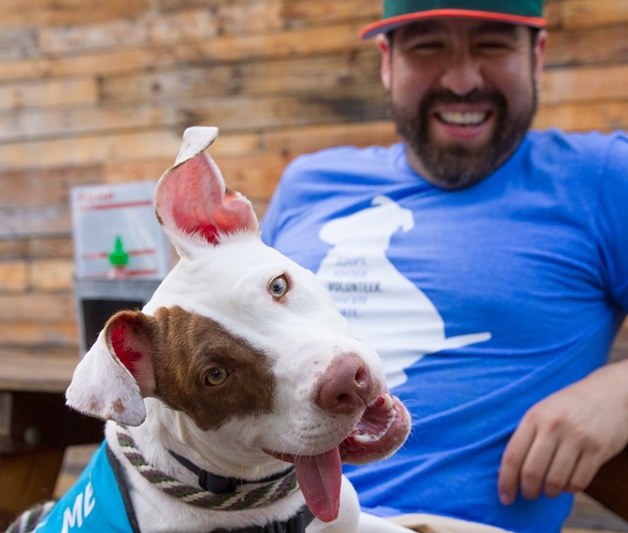 The volunteer program at the Pennsylvania SPCA is a crucial part of our lifesaving mission and all those looking to change lives are encouraged and welcomed to fill out our application.

We are always looking for passionate animal lovers to join our team. Check out the numerous programs and opportunities below.

*You must be 18 years of age or older to volunteer. We are not currently accepting any community service applications.
Animal Handlers

Our dog and cat handlers play a huge part in ensuring our shelter population is properly cared for. They spend countless hours exercising, training, grooming, transporting, photographing, and building lasting bonds with our furry shelter friends.

 

Community Engagement

Love working with people and animals?! We are always looking for volunteers to help with fun community events, fundraising, and humane education. Help in various areas, including adoptions, animal handling, public speaking, and much more!

Shelter Essentials

We want all our animals to have warm, cozy blankets, clean water bowls, and plenty of toys! Join the backbone of our shelter - volunteers responsible for helping with laundry, cleaning dishes, and other supportive efforts!


Our Process
Step 1: Complete an application and waiver.
This application helps our staff understand your passions and skills in order to find the best fit for you at our organization. 

Once we review your application, we will follow up with you via email with next steps in the volunteer process. The review process for your application can take up to a week once submitted.

We ask that volunteers are able to commit to 4 hours a month for 6 months.

Please note that incomplete applications will not be accepted.

Step 2: If accepted, you will be emailed a virtual volunteer orientation to review.
Once your application is reviewed and accepted, you will be invited to review an online Volunteer Orientation. Our Volunteer Orientation is a virtual learning experience where you get to learn about the volunteer opportunities the PSPCA has to offer, as well as how you can help our animal residents!

After reviewing orientation, email volunteers@pspca.org

Post-Orientation Notes, Volunteer Handbook and Volgistics Log in Information will be emailed
.
Step 3: Schedule and attend Shelter Essentials and Animal Handling Trainings
Once you complete Volunteer Orientation, you will be invited to schedule shelter essentials training and animal handling classes for our canine and feline residents. Based on your interests, we can also get you set up to attend department-specific trainings to specialize in those areas of our shelter.
How do I become a PSPCA volunteer?
Read the Essential Volunteer Capabilities information then choose the location of where you would like to begin your volunteer journey! All volunteers must be at least 18 years or older.  There are still many ways to help even if you are too young to volunteer just yet!

 
Contact Us
You can reach our volunteer services department by contacting us by email.
---
Questions or want to learn more? Contact our Volunteer Manager at volunteers@pspca.org
*We apologize for the inconvenience, but we do not currently have a program for individuals under the age of 18 or offer any community service applications.