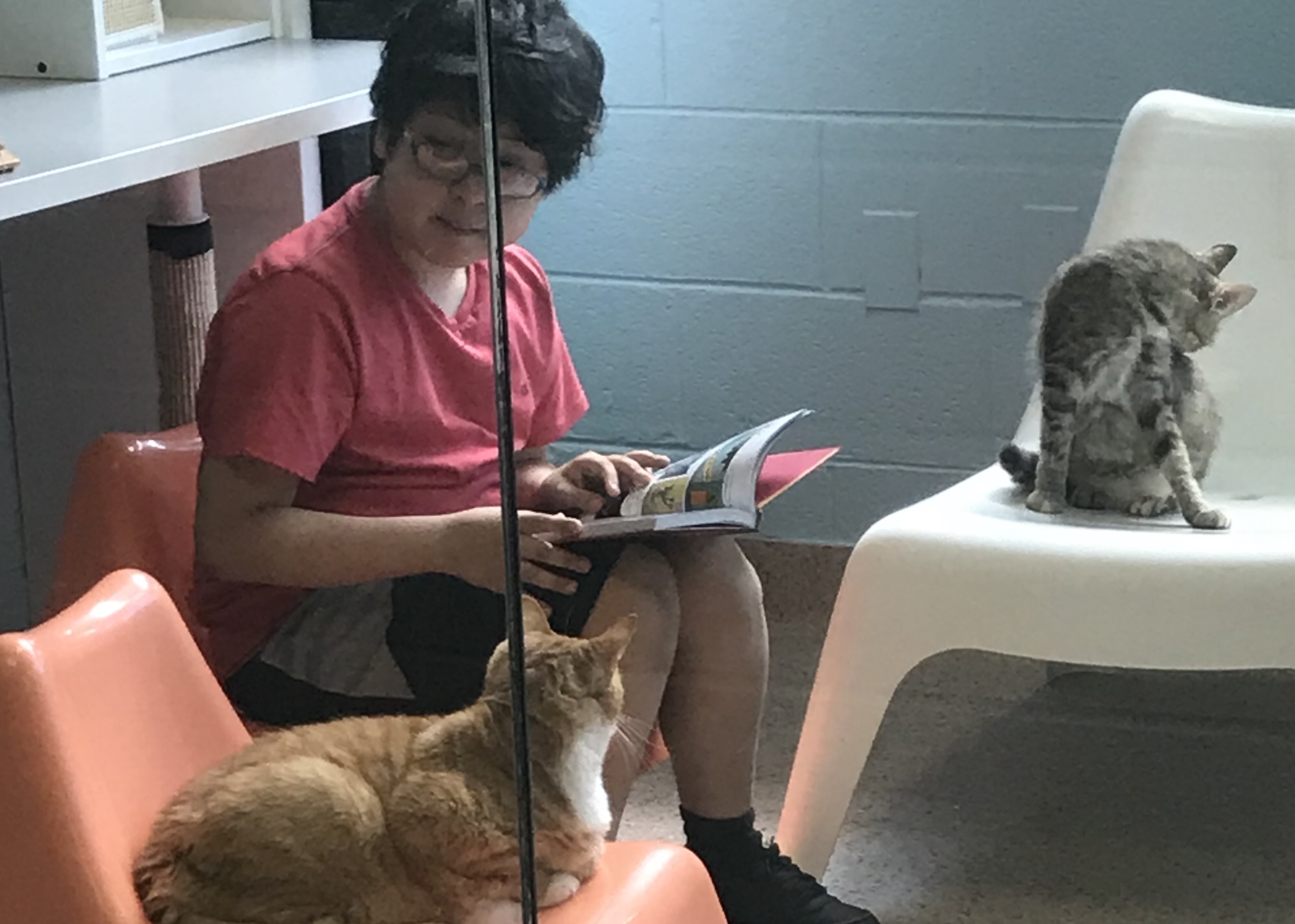 Cat Tales Reading Program is back, virtually this school year!
We invite Philadelphia classroom teachers to register your class for a free Cat Tales Virtual Reading session. Cats provide a non-judgmental audience for students to practice their reading skills while simultaneously helping our shelter cats de-stress. The program is open to kindergarten through 8th grade.
How it works:
Teachers and school staff can register their classroom through the sign-up link below. We will do our best to meet the requests of as many classrooms as possible.
 
The entire session is usually 1 to 1 ½ hours with each student spending 10 minutes virtually reading to adoptable cats.
 
Participating classrooms will receive a special delivery to their school of PSPCA pencils, pins and Cat Tales Reading program bookmarks. This can be dropped off no contact or at the front desk.
 
Please submit the interest form at least 2 weeks before your requested dates.
Questions? Email education@pspca.org, or call (267) 463-2329.