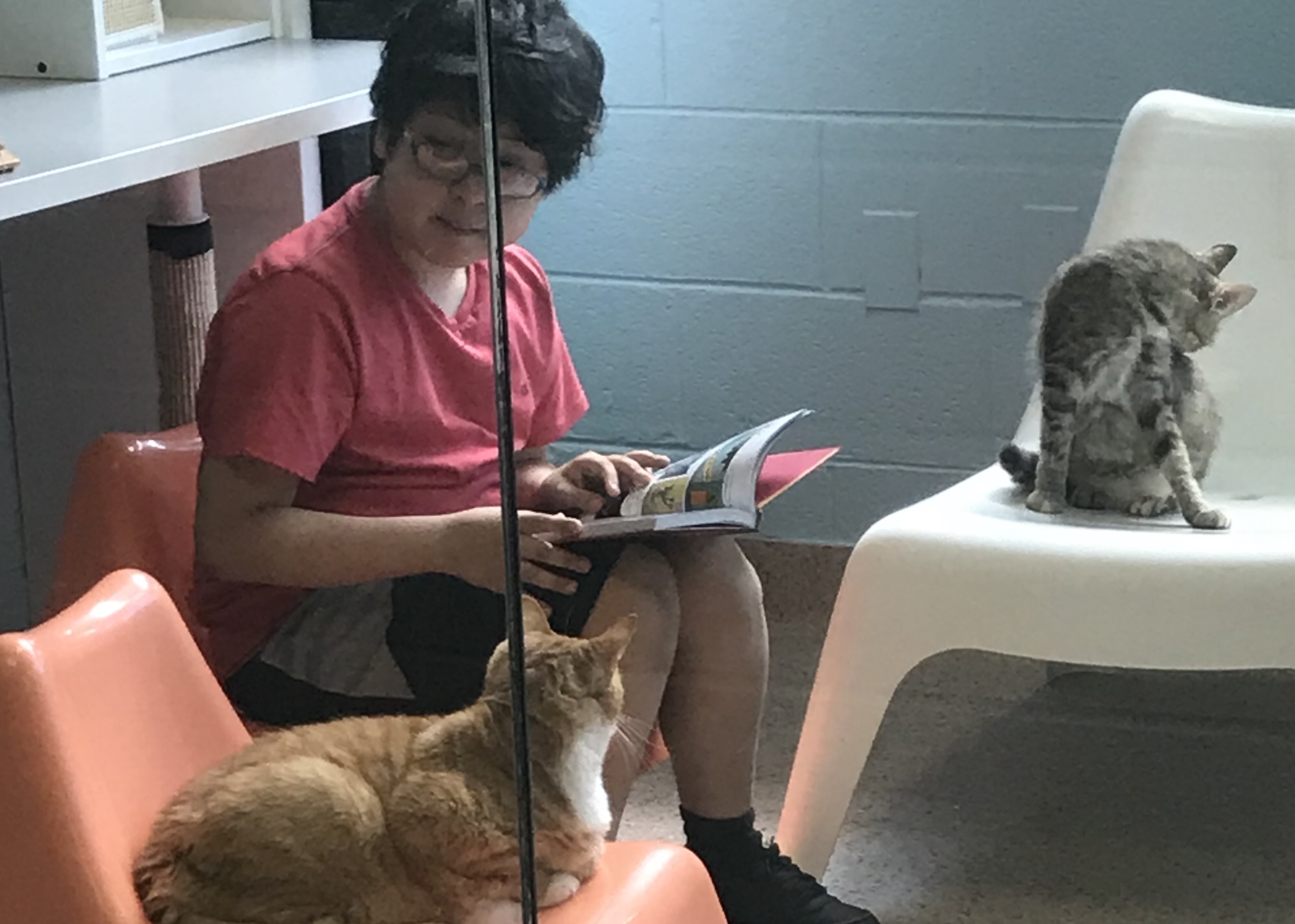 Cat Tales Reading Program - WAITLIST
ANNOUNCEMENT:
Thank you for your excitement and passion for connecting young readers with shelter cats. Due to a high volume of submissions, the Cat Tales Virtual Reading program has switched to a waitlist process. Starting December 15th, 2021, anyone who submits a request form will be added to our waitlist. If a spot opens up, we will reach out and schedule a session.
How it works:
Teachers and school staff can register their classroom through the sign-up link below. We will do our best to meet the requests of as many classrooms as possible.
 
The entire session is usually 1 to 1 ½ hours with each student spending 10 minutes virtually reading to adoptable cats.
 
Participating classrooms will receive a special delivery to their school of PSPCA pencils, pins and Cat Tales Reading program bookmarks. This can be dropped off no contact or at the front desk.
 
Please submit the interest form at least 2 weeks before your requested dates.
Questions? Email education@pspca.org, or call (267) 463-2329.