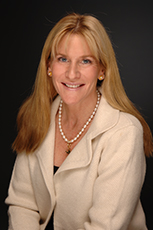 Lindy Snider is a partner at Artists & Instigators and founder and CEO of LindiSkin, a skincare product line developed specifically for cancer patients undergoing chemotherapy and radiation.
Before founding LindiSkin in 2003, she served in multiple senior level roles at Comcast-Spectacor in sales, marketing, operations and strategic planning.  Additionally, Lindy has served as vice president of sales and marketing for the Philadelphia Flyers organization.
She serves on the boards of CancerForward and Fox Chase Cancer Center and the Schuylkill Center for Environmental Education.
Lindy attended Ithaca College and the University of Pennsylvania. Lindy has been a member of the board since 2012 and serves on the strategic planning and development committees.
Her pets include Taj and Maggie, Border Collies, Remy and Springer Spaniel, cats Jo-Jo and CC along with three lizards and 25 Koi.