THE RILEY MATHIAS FUND FOR LANCASTER ADOPTIONS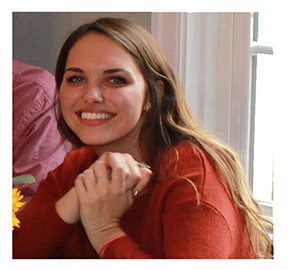 The Riley Mathias Fund for Lancaster Adoptions was established by her family to honor the late Riley Mathias, a true animal lover from right here in our Lancaster community. Riley would have happily adopted every shelter animal if she were able. Her family's three dogs and three cats were all rescues, and Riley played a role in saving many of them. She would be honored to be involved in helping every animal find their forever home.
By supporting the Riley Mathias Fund, your gift directly impacts the Lancaster Center's programs focused on preparing our dogs and cats for their new forever homes. Every animal that enters into the care of the Lancaster Center is examined by our veterinarian, vaccinated and spayed/neutered. Many receive treatment for more extensive conditions. And since it is our main goal to place animals successfully into the right forever home, each animal is evaluated behaviorally. While they are with us, we work with them on their manners - helping them to learn new skills and encouraging them to be well behaved for their new families. Since the Pennsylvania SPCA is a no-kill organization, each animal receives these services, plus a warm bed, food, comfort and importantly - love - for as long as it takes for their family to come along.
Your gift to the Riley Mathis Fund honors Riley's legacy of protecting and finding homes for Lancaster's animals.
DID YOU KNOW, YOUR GIFT SAVES LIVES.
A gift of $25 Helps us provide food and beds for our animals. Volunteers provide love for free!
A gift of $50 Helps us vaccinate our animals - protecting them from potentially deadly diseases.
A gift of $100 Helps spay/neuter one of our dogs or cats. Helping end pet overpopulation.
---